Palm Coast
is a premiere destination city located in Flagler County, Florida. As you travel through the six miles of breathtaking ocean views heading into Palm Coast, you will find a bustling community full of welcoming people with a serene, picture-perfect backdrop. As one of its many endearments, Palm Coast has a walkable downtown with year-round events and activities, gourmet restaurants, inspiring museums, and unique shopping destinations. In addition, several gorgeous ocean-front golf courses draw golfers from around the world to their magnificent greens.
With its year-round tropical climate, Palm Coast attracts over 500,000 visitors each year, each dreaming of owning a piece of paradise. Every visitor wants to become part of this vibrant community's relaxing atmosphere and friendly vibe. In recent years, Palm Coast has been listed as "One Of The Best Places To Live" and "One Of The Best Places To Retire," according to
Money Magazine
.
Getting started
Are you ready to list your home for sale and are looking for the quickest, smoothest way to sell it without all the hassles and headaches?
Landmark Group
is staffed with agents who have expert knowledge of Palm Coast, and many of them have not only worked here but called it home for many years. They know the market for Palm Coast luxury homes inside and out.
When selling, your focus should be on the presentation of your home. Curb appeal is what grabs the buyer's attention. It's your first chance to make an impression. Here are some quick and easy ways to get your home ready to show:

Work with a professional agent
Contract with a reputable
real estate team
. You'll want an agent who knows the area and current market trends and can help you negotiate a smooth and easy transaction.

Curb appeal
To enhance your home's immediate curb appeal, have it professionally landscaped by a reputable landscaping company. The exterior of your home is the first thing your potential buyer sees. Make sure it is clean and welcoming. Have any exterior problems fixed and painted.
Angi
is a great local resource for home repair services.

Staging
Invest in having your home professionally staged. Buyers want to walk into a home feeling like they could live there. Remove any clutter and personal photographs that can be distracting. Buyers want a clean slate and a fresh start.
Houz.com
has a great list of professional house stagers.

Know the market
Educate yourself about your local real estate market and price your home accordingly with the help of your agent. In Palm Coast, there has been a 26.1% increase in median sales price for single-family homes to $415K, according to the
Royal Palm Coast Realtor Association
and the Florida Gulf Coast MLS. Palm Coast real estate is in a competitive market, with houses selling within a month of listing.
Attracting buyers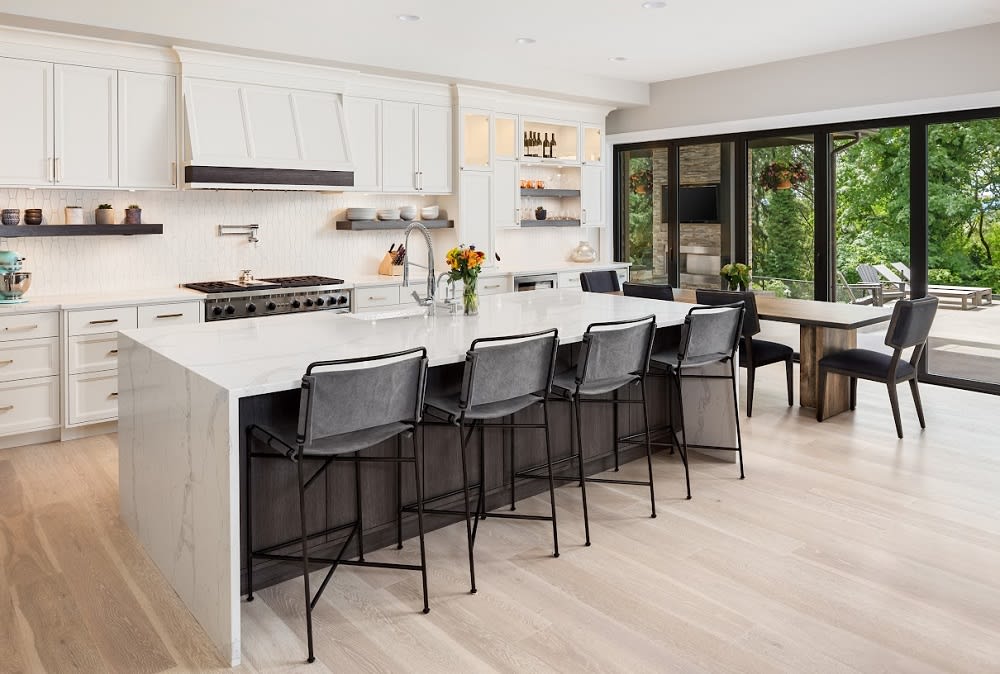 Photo courtesy of Shutterstock

When selling your Palm Coast luxury home, you need to work with your agent to price it competitively. A well-priced home draws in an influx of buyers. For you as a seller, this means an increase in the bidding, which could lead to a healthy profit margin.

Make sure to complete quick fixes to add value to your home. Of course, you don't want to do any unnecessary significant makeovers before selling. However, adding a fresh coat of paint, new cabinet hardware, and a few gorgeous throw rugs can drastically change the look of your home without substantial financial risk.

Your kitchen will be one of your home's most significant selling points. The kitchen is the heart of the house for most people. So, this is another good area to invest in. By replacing countertops and updating appliances, your kitchen will have that "brand new" feeling buyers are looking for.

Lastly, be sure to highlight your home's unique features. Whether a spiral staircase or an enchanting garden, play up the space for your buyers to explore. Chances are, the things that made you fall in love with your home will also work for prospective buyers.
Showing your home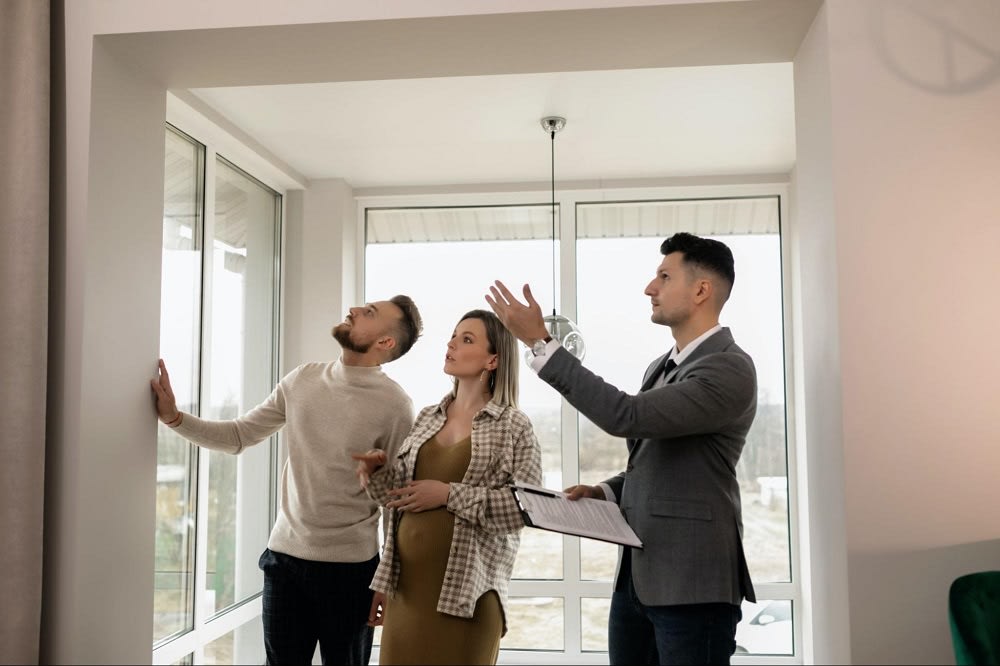 Photo courtesy of Pexels

The showing process can be a bit stressful if you still live in your home. It takes patience and negotiation to find the best times to have sellers view your home while working with your busy schedule. Real estate agents are committed to customer service and go above and beyond to make selling your home a smooth and efficient transaction.

There are two main ways that showings are conducted: either you schedule appointments ahead of time, or you can have a lock box installed so that your agent can show your home while you are at work or have time to leave the house. Be sure to re-stage your house before you leave, putting away any personal items and creating a welcoming space that speaks to a happy future for the prospective buyer.
You've got a buyer
According to the
Florida Gulf Coast MLS
, the average home in Palm Coast sells after a listing of approximately 23 days on the market, so prepare to have a buyer within a relatively short period. Consult with your agent Palm Coast real estate agent to ensure that you properly review the buyer's contingencies for purchasing your home. If they have a home sale contingency, determine if the buyer's house is already on the market, what condition it is in, how long it has been on the market, and how the real estate market is performing. Know the strength of the seller's offer, determine whether they have secured financing, and understand the contingencies for appraisal and home inspection.
Once you and your agent have accepted a request, the property and finances move into escrow, a neutral financial agreement to secure payment of funds. Your agent will help you handle issues with the title or title report. Once the buyer deposits funds in the escrow account, the deposit will be applied to their closing costs if the contract moves forward.
The appraisal of your home comes next, with a neutral third party appraising your home's value and submitting a report on their findings. At the final process, which is closing, both parties will sign all of the paperwork needed to complete the sale. Finally, payment for your house will be completed. You will receive a direct deposit or check after the funds are allocated to pay off your remaining mortgage, transaction costs, and relevant commissions.
Why list with Landmark Group
Landmark Group
is the premiere real estate company for Palm Coast real estate. Comprised of a dedicated team of local and knowledgeable people whose passion is customer satisfaction, Landmark Group has an excellent reputation and track record for the area's most popular listings. So when you're ready to sell your Flagler Beach single-family home or Palm Coast luxury home, reach out to the professionals at
Landmark Group
to ensure your success!
*Header photo courtesy of Shutterstock