Ormond Beach
, Florida, is a stunning and serene part of the greater Daytona Beach area. With fantastic weather and pristine beaches, it's among those warm coastal cities that are highly sought-after by home buyers and real estate investors looking for tropical, resort-style living along the oceanfront.

The city has a vibrant real estate market, with various housing options for different household types and budgets. Given the turbulence of the U.S. economy in recent years, many investors are interested in knowing where the real estate market is headed. Here are some insights into the likely direction of the Ormond Beach property market going into 2023.
The overall direction of real estate
The term "real estate" does not just refer to one big market. It consists of many local markets spread out over different regions and economic conditions. Local real estate markets vary widely, but we can get a general picture of what will happen in real estate by looking at the macro-level economy.

Certain key factors in the overall U.S. economy significantly affect real estate markets across the country. By now, in 2022, everyone has likely heard that the Federal Reserve has been raising interest rates and plans to continue doing so. The benchmark interest rates set by the Federal Reserve affect a variety of other financing rates in the American economy, including mortgage rates.
According to
mortgage rate data from Forbes
, 30-year fixed-rate mortgages increased from below 3% in July of 2021 to well over 5% by August 2022. Combined with inflation and the increasing concerns of a looming recession amongst economists and financial pundits, these rising rates will likely cool down the national real estate market going into 2023. Nevertheless, if the economy slows, and especially if inflation follows suit and decelerates, the Federal Reserve could very likely halt interest rate increases altogether. The takeaway is that mortgage rates may continue to increase in the short term, but they may not have much higher to climb.

Still, with interest rates, including mortgage rates, going up in 2022, it is likely that there will be some cooling of the real estate market going into 2023. For many investors, a dip means an opportunity. While higher mortgage rates are cost-prohibitive for some, it is quite possible that the price dip fueled by diminishing demand may outweigh the impact of rising mortgage rates. While markets are always unpredictable to some degree, you need to be on the lookout for deals in 2023. Also, look for the possibility of mortgage rates declining before home prices start skyrocketing again, in which case investors will have a good opportunity.
Don't expect a huge dip
Though small, Ormond Beach has a diverse market, with many different kinds of properties available at once. There are affordable but gorgeous family homes and luxurious Ormond Beach oceanfront homes on the market. Many real estate seekers look to Ormond Beach for its superb location along the scenic coast, the perfect spot for surfing or a day in the sand. Other home buyers are investors seeking short-term or long-term rental income.
With just over
43,000 residents
, Ormond Beach is considered a less sizable city. As such, the area has not seen the disproportionately hot real estate market that larger cities have seen in recent years. In other words, as an undersized but eclectic market space, Ormond Beach may avoid some of the extremes that America's larger real estate markets tend to see over time.

If the real estate market does indeed experience a dip in 2023, you shouldn't expect anything too significant. With the economy slowing down and interest rates rising, it would only be natural for real estate to see a slight correction. However, no major systemic factors in the real estate market suggest significant weakness. Really hot markets like those in major urban centers will likely see the biggest plunges in 2023, with Ormond Beach real estate holding fairly steady.
Homes will continue to sell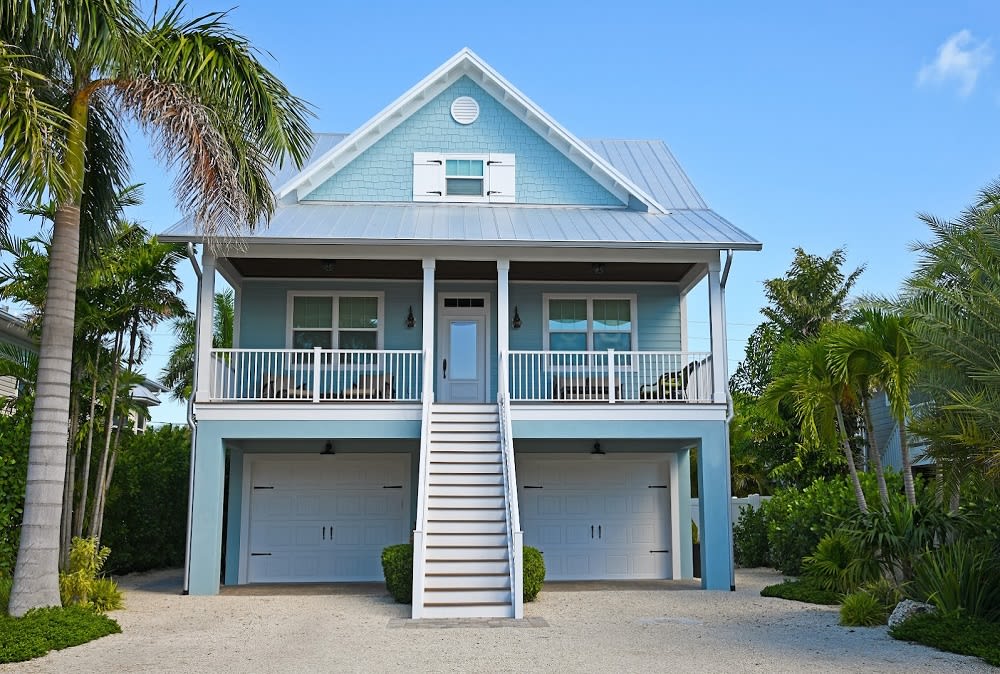 Photo courtesy of Shutterstock
The prices of homes for sale in Ormond Beach have increased since 2021. According to the Daytona Beach Area Association of Realtors
report
for June 2022, the median sale price of single-family homes in the county was $385,000, up from $320,000 in June 2021. That's a year-over-year change of 20.3%.
For condos and townhomes, the median sale price was $301,020 in
June 2022
compared to $235,495 in June 2021, an increase of 27.8%. Since much of the market growth in Ormond Beach has been driven by sharp increases in the prices of condominiums and townhouses, prices for these properties may see more of a dip than single-family homes, which have not increased as sharply in recent years.
Further, single-family Ormond Beach houses see a median time to sale of 46 days as of
June 2022
, while condos and townhomes have a similar median time to sale of
48 days
. Both of these timeframes are shorter than those of June 2021. However, with the rising mortgage rates going forward, it's possible that these timeframes will begin to increase going into 2023, as homes may sell more slowly.
Opportunities for buyers
After two years of experiencing a hot, competitive seller's market, prospective buyers will likely get some relief in 2023. Now is still a good time to sell if that is what you are looking to do, but going into 2023, buyers should have an easier time finding value than in previous years.

If you are interested in buying, 2023 may be a great year. It is well worth consulting a local Ormond Beach realtor to see what's out there.
Also, considering that rising mortgage rates and a slowing national economy lead buyers to pull back, Ormond Beach houses may spend a marginally longer on the market. Buyers will have more time to put in offers, and they may succeed in getting their lower offers accepted. Those who purchase property in 2023 and hold into the next strong seller's market will likely see tremendous
capital appreciation
over time.
Talk to an Ormond Beach realtor to learn more
No one can predict precisely where the Ormond Beach market will head, of course. One can only look at the available information and make relevant forward-looking predictions. Also, it is important to note the incredible value of Ormond Beach property, bolstered by great weather and proximity to the ocean.
To maximize your confidence and success when buying or selling a home in Ormond Beach, working with a skilled and competent Ormond Beach realtor who knows the area well is an essential step. To gain a professional edge regardless of the market's direction, contact Jeff Meyer at
Landmark Group
. Jeff and his
team
are the top real estate group in the Flagler Beach area, and they have the skills to help you succeed in any market conditions that 2023 may bring.

*Header photo courtesy of Shutterstock